On April 21, the 30th annual meeting of the Pacific Rim Bar Association was held in Shanghai with the theme of "Changes in World Economic and Trade Rules and Opportunities and Challenges of the Legal Industry". The main participants are Mr.Song Zhengping, Vice Chairman of Jiangsu Province Lawyers Association and Partner of Jiangsu Yunya Law Firm,Mr. Wang Jianming, Director of Wuxi One Belt And One Road Legal Service Center, Supervisor of Municipal Lawyers Association and Director of Beijing Deheng (Wuxi) Law Firm, and Mr. Cheng Yiping, Wuxi area along the "legal service center, deputy director of the standing, the city bar association vice-chairman, director of the Jiangsu Rui Lai lawyer firm. They together with six other lawyers from Jangsu gave a keynote speech at the conference and share " Wuxi solicitors voice " , fully display the wuxi foreign lawyers professional demeanor, It highlights the firm attitude of Wuxi "One Belt And One Road" legal service internationalization.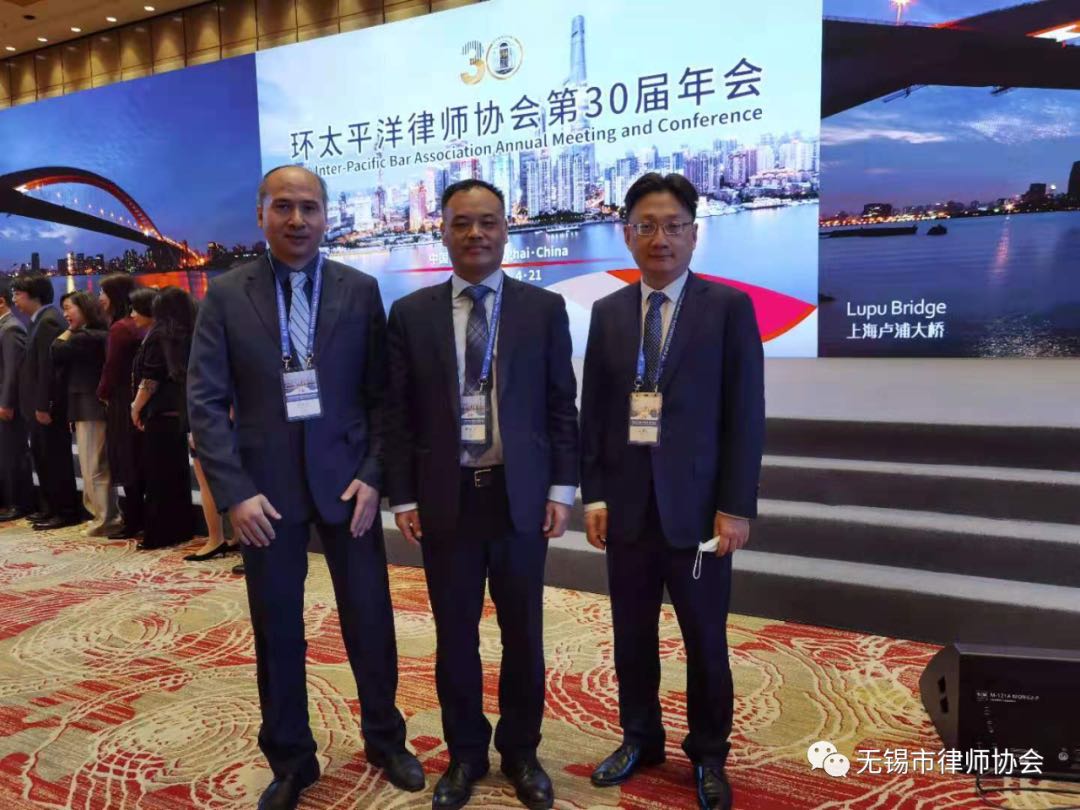 To begin with lawyer Mr. Song Zhengping delivered a keynote speech entitled "Legal Services for Cross-border Mergers and Acquisition of Overseas Technology Companies". Special legal risks, such as foreign exchange controls on capital inflows and outflows by Chinese and foreign governments, authenticity, validity, legality and profitability of technology achievements, technology backstop option plans of target companies, and controls on technology imports and exports between China and foreign countries, should be paid attention to, he said. However he stressed that Chinese lawyers should play the role of lead lawyers, participate in the whole process and actively act to guide enterprises to safety conduct overseas mergers and acquisitions under the assistance of attorneys.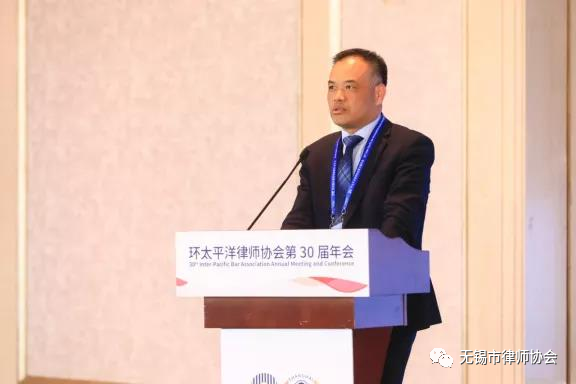 And then Mr.Wang Jianming discusses the topic of how to make personal privacy protection legislation promote cross-border digital trade. He believes that the development of digital trade has a huge and new demand for legal services, which is accompanied by legal issues such as network security, intellectual property rights, trade protectionism, personal information and privacy protection. He said that it is necessary to maintain information security in e-commerce from three aspects of national legislation, enterprise compliance and personal awareness in multiple dimensions, and solicitors have a great role to play in this process.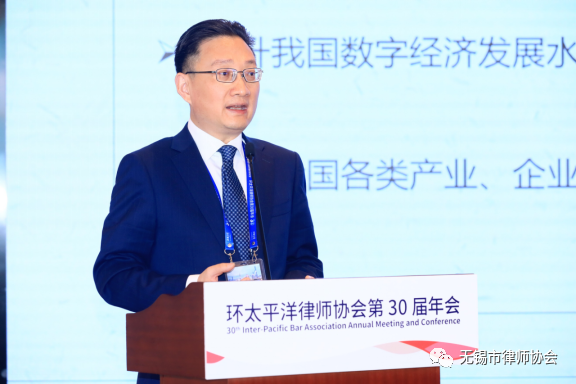 Finally Lawyer Mr. Chen Yiping shared " attorneys Opportunities under RCEP", providing ideas for solicitors to explore opportunities under RCEP from the perspectives of assisting clients in business restructuring、 rules of origin、 investment rules and so on.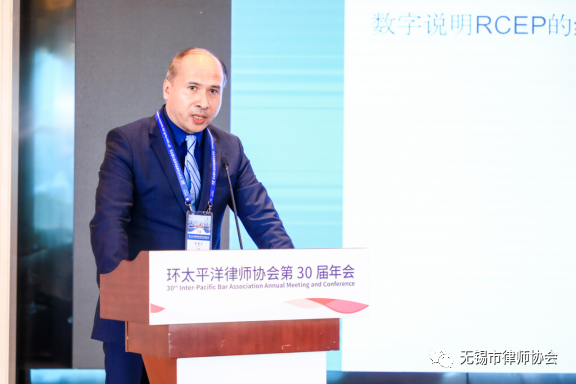 It is reported that the 30th annual meeting of the Pacific Rim Bar Association was hosted by the Pacific Rim Bar Association, organized by the All China Bar Association and co-organized by the Shanghai Bar Association. It was carried out online and offline. More than 600 guests and representatives from more than 30 countries and regions attended the meeting.